A tour of what its like to have a personal stylist make your dream dress come true. Pro volley ball player Kristin Richards is my All Star Bride.
Most often the dress you've seen in a magazine is not the right dress for you. The only real way to get the feeling is to start trying them on.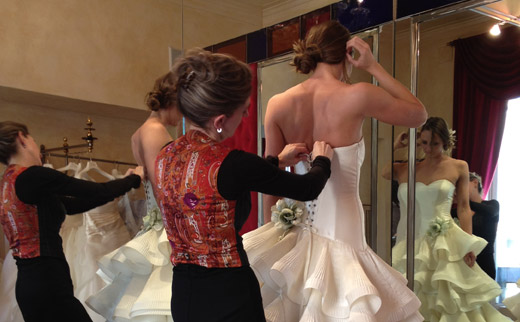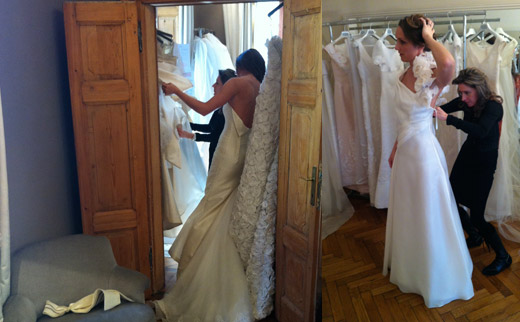 We'll schedule five to six appointments your first day. The designers and boutiques we choose will be based on your budget and taste. Sometimes you end up buying the first dress you try on and sometimes the very last when it's clear which style fits, not only you but, the entire wedding theme. So, much is to be considered: indoor or outdoor, church or cruise ship, morning or evening, elegant or informal, red roses or pastel lilies. What is the perfect dress for your special day? Kristin was even nervous she wouldn't find the dress of her dreams but within the first hour, she couldn't decide which one she liked best. In order to come to a conclusion you have to keep up the momentum and keep getting dressed. We tried on white, pearl, beige and blush pink, we tried with a two meter train, a removable skirt and an attachable buttress, we staggered the length short in the front, long in the back, mini above the knees, and the bell effect just touching the ground.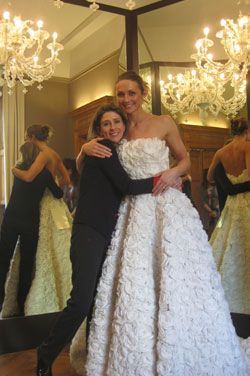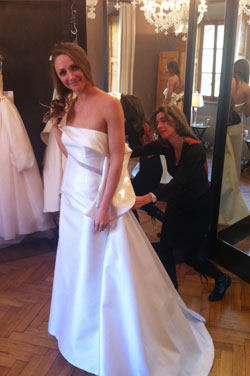 Having seen pictures of Kristin, it was easy to conclude on how to accentuate her assets: height, broad shoulders, thin waist. She agreed instantly and we started out as experienced tango dancers. By the second showroom we eliminated everything with shoulders, crystals, and bell skirts. By the end of the day we narrowed down the choice to five dresses. Only through intense consideration of the elements were we able to choose two finals. Day two we went back and tried on both dresses again. Technically, they both fit her perfectly. At this point it needs to come from within – how you feel in the dress. The reaction you feel when looking in the mirror. The 'Wow! That's me. I look Beautiful'.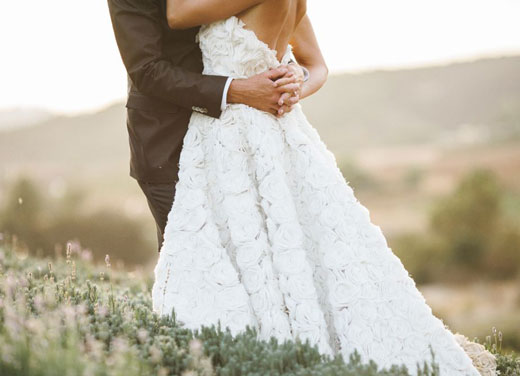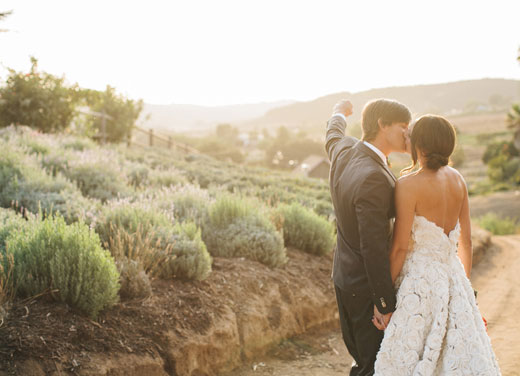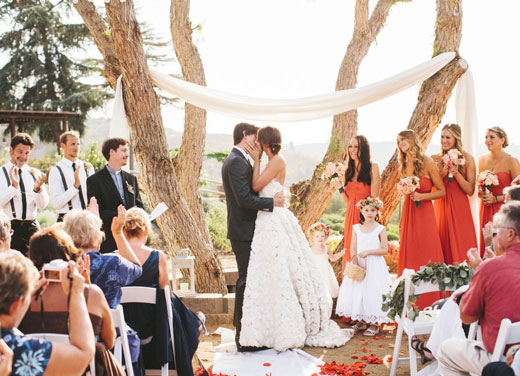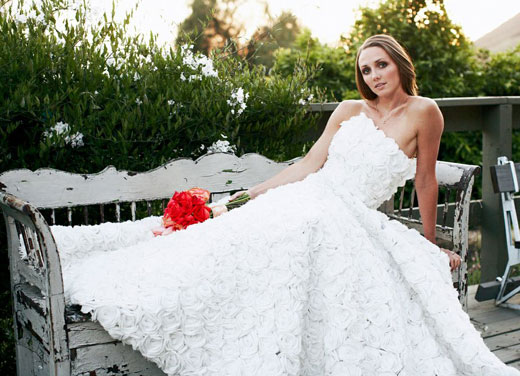 Kristen was given away on September 8, 2012 – And this is her dream dress revealed. We wish her all the happiness in the world!